NEW YEARS RESOLUTIONS
By Jess
30 Dec 2013
I will be the first to admit that I find New Years resolutions rather annoying. All the more power to you though if you're the type to have them every year, and even more props if you actually follow through. All that said, I've been thinking over the past few days (I've also been sick so I guess I've just had too much alone time with myself) and this year I do have a few resolutions I'd like to consider. Given that it's my last year in my 20s I think it's only appropriate to have a few resolutions to keep in my back pocket. I definitely will not be running out and joining a gym or anything crazy like that but I have a couple of things in mind. Here's my top 5:
1. Live healthier. I'm pretty good at living a moderately healthy lifestyle but I could do a lot better. I need to exercise more, if not for my physical well being just for my mental health. I'd love to take more barre classes but I'd also like to make an effort to do more outdoors, given that this week's forecast has highs in the 20s I may wait until Spring to get my outdoor sweat on.
2. Try something new. Not sure what that will be yet but don't want to limit myself on this one, let me know if you have any ideas.
3.
Take a photography class
. I thought maybe if I put it in writing I'll be more likely to actually do it. I am so excited about my new
Canon EOS Rebel t3i
, but I am embarrassed by how much of an amateur I am.
4. Blog better. I love this blog and I still can't believe how many opportunities it has created. That being said, I'm still not nearly as organized and consistent as I'd like to be. I can't wait to incorporate more home decor/design posts and recipes in 2014.
5.
Travel more
. Ok so I'm sort of cheating here because
my Mom gave me a trip to Paris for Christmas
(still kinda can't believe it's true) but for the last year of my 20s I definitely want to get out and explore the world, I've got a few places in mind to get me started, stay tuned, I'll keep ya posted!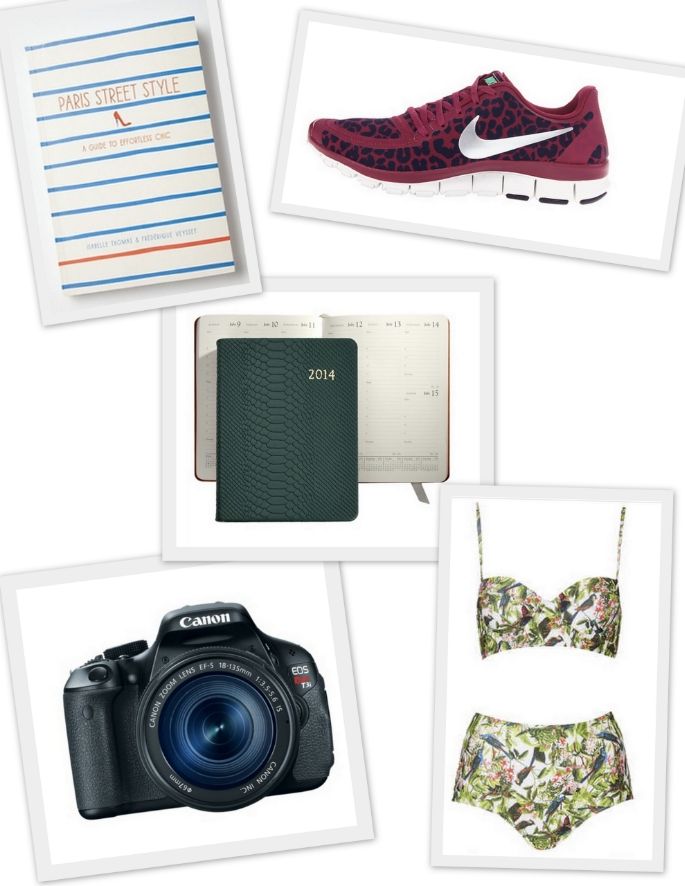 Disclosure: if you buy something through the links on this blog, we may earn an affiliate commission. We only feature products we would personally recommend. Thank you for your support.